CLICK ON CORTEX ICON TO ACCESS CORTEX WEBSITE
CORTEX – one breath ahead
CORTEX specializes in developing, manufacturing and selling Cardiopulmonary Exercise Testing systems.  It's systems are used in medicine, in high-performance sport and in the fitness sector.
In medicine, limitations of the cardiopulmonary overall system are precisely analysed by using Cardiopulmonary Exercise Testing systems based on differential diagnosis. The respiratory gas analysis is often combined with ECG monitoring.
In high-performance sport, an athlete's performance is precisely measured using parameters such as the maximum oxygen intake at a maximum heart rate and respiratory thresholds which precisely show an athlete's performance. The measurements allow developing optimal training plans and methods and in particular the planning and monitoring of enhanced performance.
Training results must be measurable – this is true for high-performance sport as well as for amateur sport.  With AIRCHECK, the company CORTEX has developed a product tailored to the specific needs of the fitness industry: It offers reliable data on the athlete's individual training level, his metabolic rate at rest and optimal fat burning.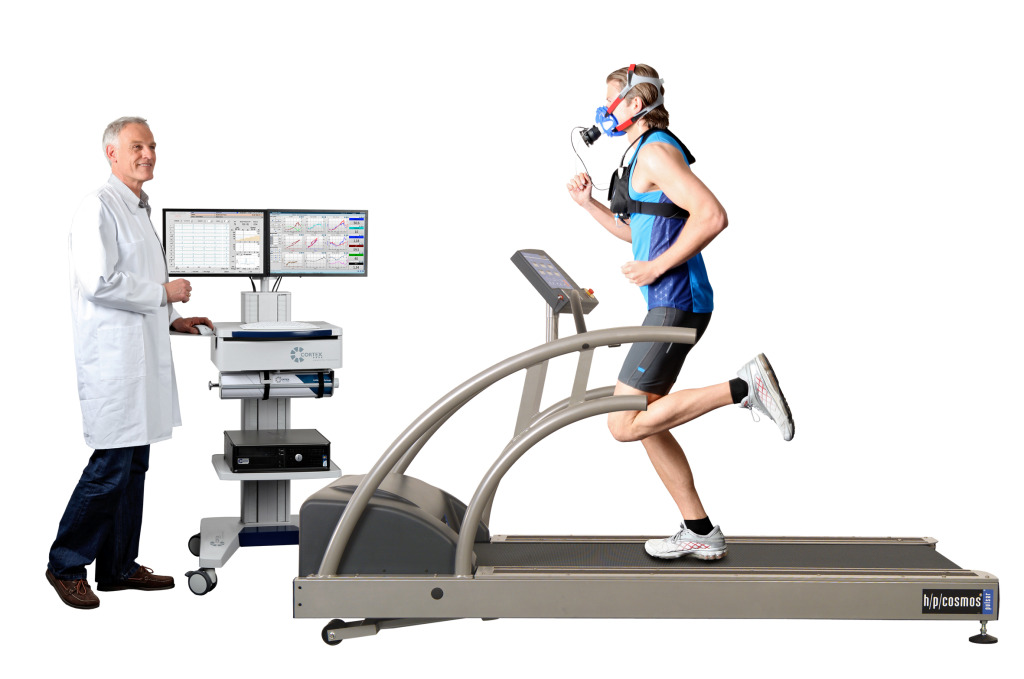 Major Products of CORTEX Biohysik GmbH
The MetaLyzer® is a handy, portable Cardiopulmonary Exercise Testing system for doctors' practices, hospitals and training facilities. The product allows a complete medical analysis of the lungs, heart and metabolism at rest and under stress. It is possible to connect it to an ECG and it has various hardware and software options, making the MetaLyzer® particularly variable. It ranges from a performance diagnostics station to a complete cardiopulmonary system.
MetaMax® is a stable out- and indoor device for mobile use. The system allows a complete cardiopulmonary functional analysis even outside of a laboratory.
Battery operation and bidirectional transmission ensure a particularly wide scope of usage. This means: put it on, switch it on and measure. Various hardware additions and matching software options make it a very flexible tool.
Meta control 3000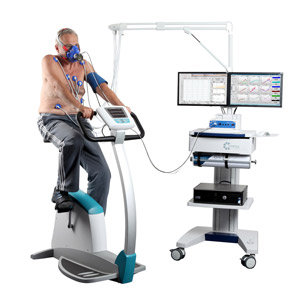 Meta control 3000 connects the CORTEX MetaLyzer® to the successful 12 channel ECG offered by custo med. This optimally adjusted and compatible system ensures convenient and easy-to-use cardiopulmonary diagnostics.
Aside from the measurement systems, the components delivered comprise a bicycle ergometer called ergo control 3000, a powerful computer with peripherals and the software MetaSoft® Studio as well as custo diagnostic. If desired, the devices are integrated into the portable system cart called CORTEX mobile PLUS.
MetaSwim allows you to determine performance-related physiological data of swimmers in water which are directly related to stress typical for this type of sport. Using snorkels with minimum flow resistance, a specifically developed heart rate measurement and a unique splash water and saliva suction system in the snorkel, it is possible to measure data long-term and in a top quality. The system is designed for use in flow channels and pools.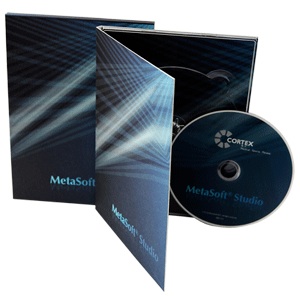 All CORTEX systems are based on the application software MetaSoft® Studio. It controls and monitors all processes of Cardiopulmonary Exercise Testing and all peripheral systems, e.g. heart rate and blood pressure measuring tools and ergometers. A clearly structured user guidance is provided based on intuitive workflows: Step by step, the user goes through all the Cardiopulmonary Exercise Testing phases. According to a modular system, the software allows you to combine and store individual test and analysis processes. It exactly displays the data, functions and modules needed by the user.
MetaSoft® Studio can be operated via keyboard, mouse or touch screen. Its open architecture will enable the integration of future know-how and trends in research and practice.