What a fantastic event it was! We organized the European Practicum on Cardiopulmonary Exercise testing last week in Utrecht (NL) hosted by UMC Utrecht UMC Utrecht Child Health.
After being postponed because of COVID in 2020, and 2022, we were finally able to host the 2022 European Practicum in the Hotel Mitland.
It was a lot of work to run a three days meeting with more than 180 people attending from all over the world. Hotel Mitland was a perfect venue to host the lectures, tutorials and laboratory sessions.
To run this Practicum depends on participation fees and sponsors and we are very grateful to our (CPXInternational Inc) sponsors. These were Cortex Medical, COSMED – The Metabolic Company, MGC Diagnostics, Vyaire Medical and SCHILLER AG. They also make it possible to run 5 simultaneous practical CPET sessions. Thank you again for the support of equipment and staff.
There were over 27 lectures plus two laboratory sessions where actual cardiopulmonary exercise tests (CPET) were performed, as well as 2 tutorial sessions.
Many thanks to all staff, speakers, sponsors, volunteers, and the secretary of the meeting Sylvia van Zuilen. Without your contribution it would be impossible to organize the practicum. I really hope that all participants enjoyed the 2022 European Practicum. We worked hard to make it an unforgettable event. For many of you (including myself) it was the first live professional meeting since the COVID pandemic.
Thank you all! #cpet #cpx #exercisephysiology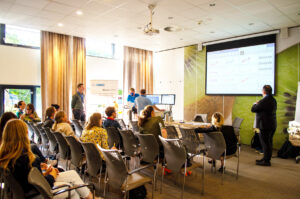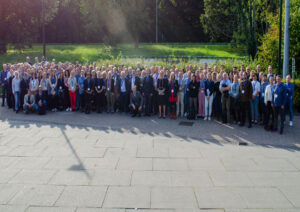 .