October 26th – 29th 2016
The Practicum was very well attended and run in its entirety at Centro Cardiologico Monzino. This is a Hospital devoted entirely to patients with heart disease whether that be medical or surgical.
Milan is a large very old city with a host of exciting antiquities including the magnificent Cathedral and Castle. Professor Agostoni also found some very exciting and different restaurants.
The programme was the traditional European Practicum format with three days of lectures, tutorials and practical laboratory sessions. Several major players in the cardiopulmonary industry were represented; these included Carefusion, Cortex, Cosmed, Schiller and Geratherm.
The physiology lectures were given by Professor Susan Ward and despite having taken an interest in physiology over many years, I learn new information at every Practicum. It was very good to see that the lectures kept pace with current issues such as neoadjuvant therapy and the MECKI score.
An innovation this year was the introduction of three prizes to the best research papers presented to the Research session on the Saturday morning. The Board had decided to award each of the best three presenters a prize of US$1,500. The winners were, in no particular order, Stefania Paolillo, Felix Gerhardt and Roberto Badagliacca. It is hoped that these awards will be awarded each year.
It is gratifying to see registrants from so many countries and I noted the presence of registrants from mainland China.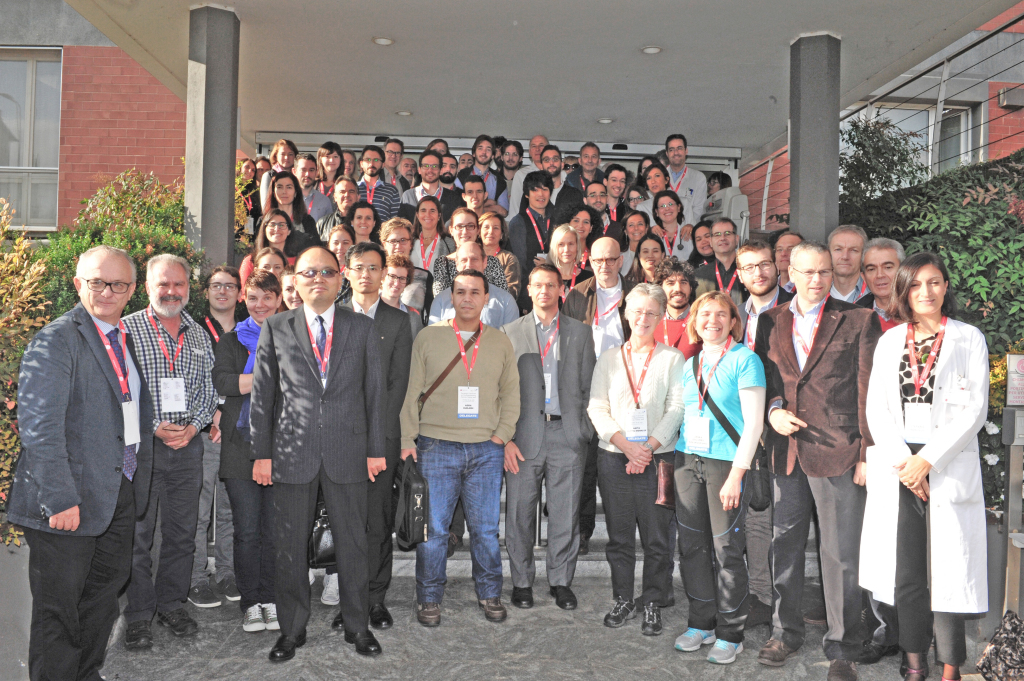 Not a good photo. Many of our registrants were in the shade!!