The 2019 European Practicum was held at the:
Medical  University of Graz – Horsaalzentrum
Auenbruggerplatz 50 ~ 8036 Graz ~ Austria
It was a great sucess in no small part due to the highly efficient  organising team under the auspices of Irene Czurda. (Left side nearest the camera!)  The doctor behind the organisation was Priv.Doz.Dr Gabor Kovacs (Gabor)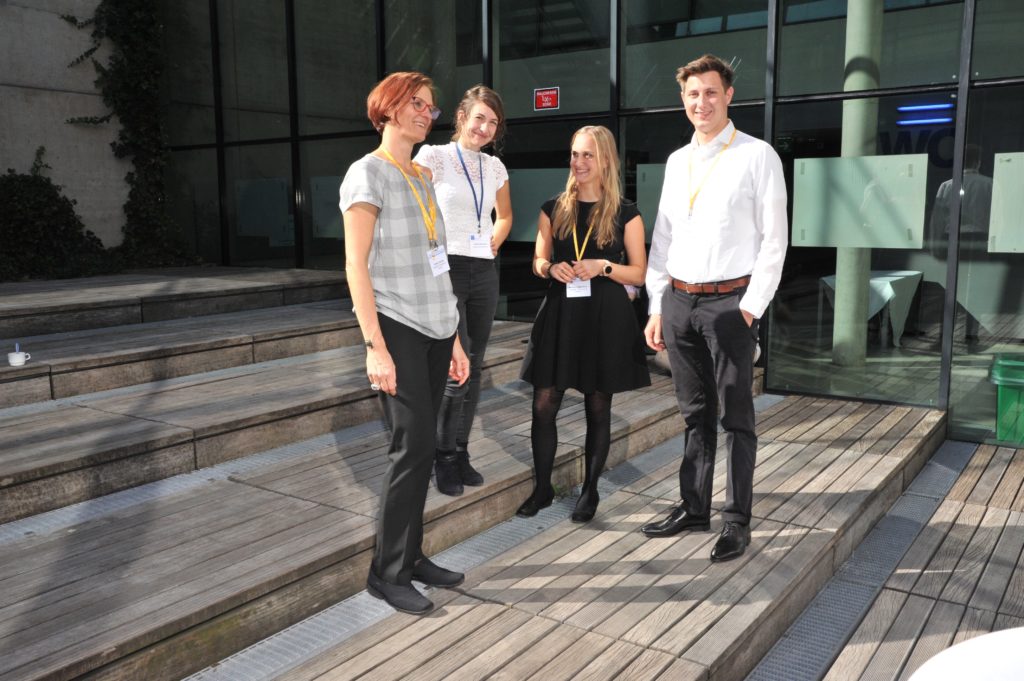 It is no small undertaking to run a Practicum of three days with more than 60 people attending from all over Europe; making this a truly International meeting. Graz University Hospital provided great facilities for the lectures, tutorials and laboratory sessions.
To run this Practicum depends on participation fees and sponsors and we are very grateful to our (CPX International Inc) sponsors. These were Cortex, Cosmed and Schiller – I really do thank them.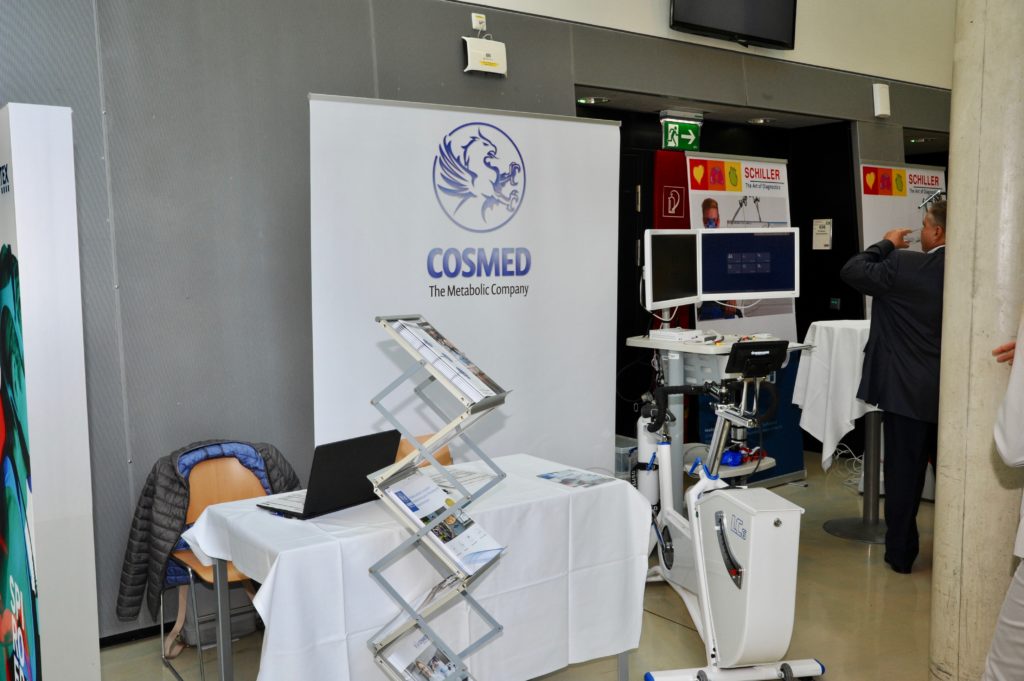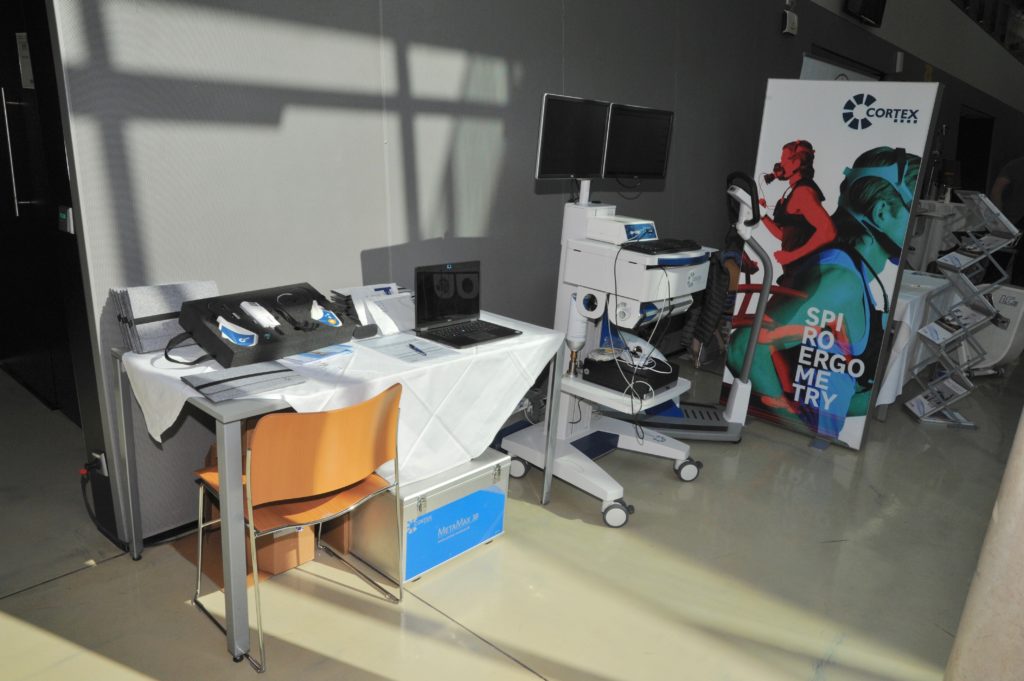 There were over 30 lectures plus two laboratory sessions where actual cardiopulmonary exercise tests (CPET) were performed. The people to whom I spoke were very happy with the Practicum and the way that it was run.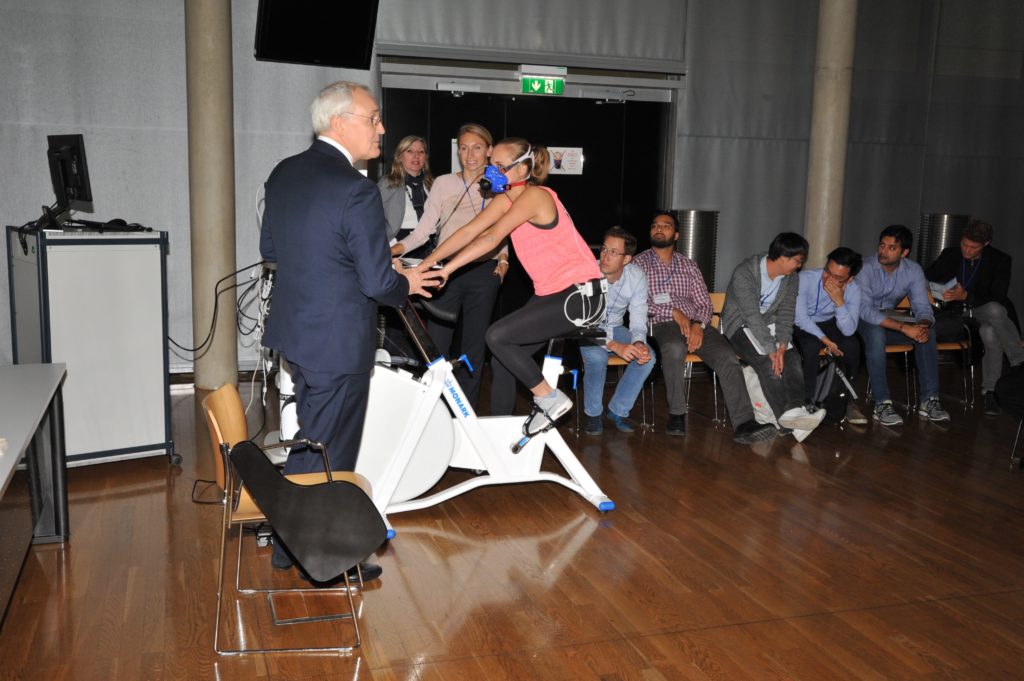 The tutorials were divided into three levels. One for 'beginners'; one for 'intermediate' and one for 'advanced' participants. This was a sucessful inovation and feel sure will be repeated.
The traditional course dinner was held at the Gosserbrau Restaurant, the most traditional brewery in Graz. The atmosphere was pleasant which facilitated the exchange between participants and the teaching Faculty. Typical local food such as pumpkin soup and Schnitzel were washed down with traditional Gosser beer.
There was a young investigators award with over Euros 2,000 available as prize money. The winner was Julia Hock, from the Munich Heart Centre, runner up was Max Potratz with third place going to Massimo Mapelli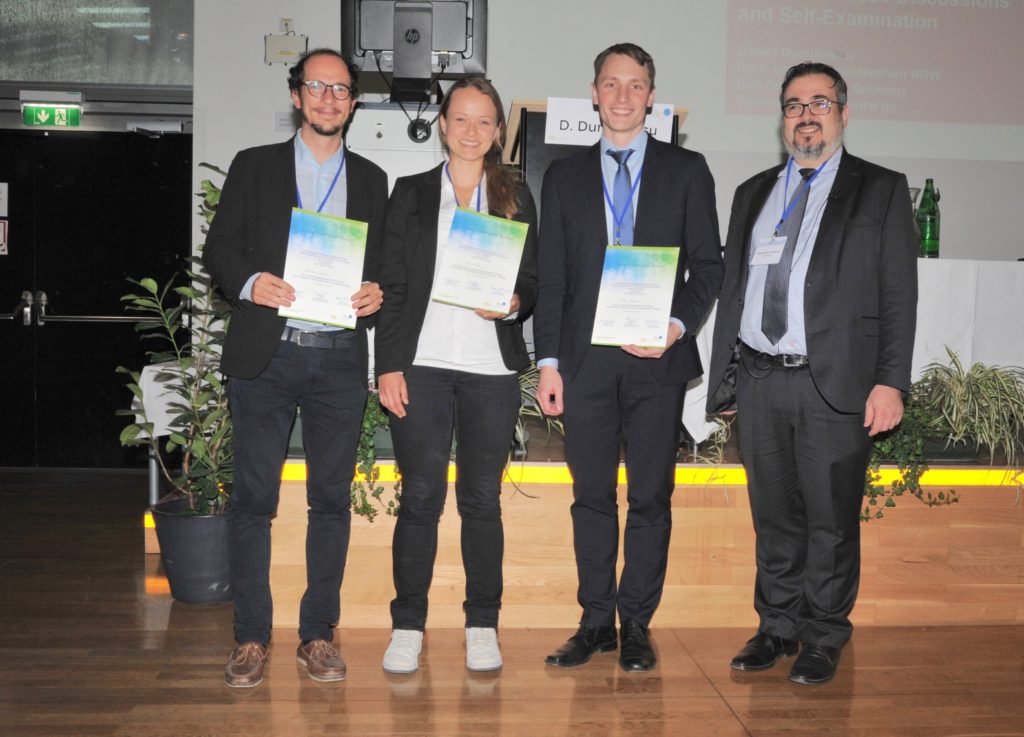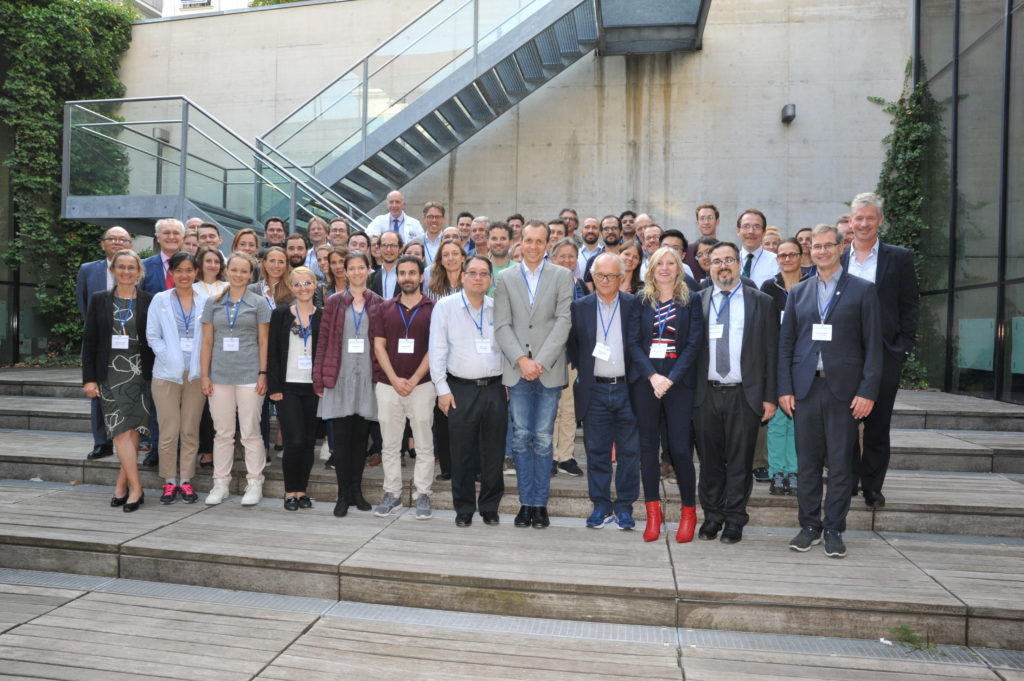 For those who were not shy there was the traditional group photo …Unfortunately my camera was unable to see around corners or through people, so some of the participants were not seen. I do apologise but as the saying goes 'if you can't see the camera, it won't see you.'
My thanks to all of you and I will start sending out abstracts very soon. I really hope that you enjoyed the Practicum. You are always able to contact me with briqbats or bouquets.
Dr Paul Older